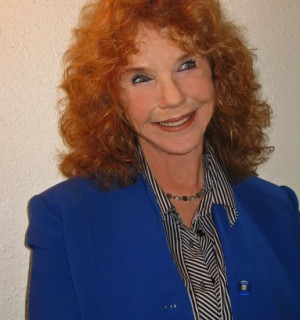 Goldman is a nationally acclaimed trainer, facilitator and subject matter expert on legal and human issues in the workplace. Her live forums and videos have educated 100,000+, and she has appeared frequently in the national media as a workplace expert.
She has designed and delivered thousands of interactive, entertainment-based programs for hundreds of private and public sector entities on dozens of workplace legal and behavioral topics.
In addition to her accomplishments in workplace education, Goldman has extensive academic and professional background and expertise as an early childhood and adult educator; theatre and film writer, director, actress and producer; journalist; speechwriter; and certified consumer arbitrator.
Goldman is the recipient of dozens of awards for professional accomplishment and community service. In the 1980s, Goldman built and operated 2 professional theatres in downtown San Diego, where she produced over 100 plays and musicals, as well as "The American Dance Awards" for ABC television, starring Sammy Davis Jr. (in his last public appearance), Patrick Swayze, Liza Minelli, Paula Abdul, and others.
In 1992, Goldman left the entertainment industry to found Live Action Edutainment, now Workplace Training Network, Inc. (WTN). WTN develops and delivers its unique "edutainment"-style training at the workplace, online and on DVD.
Goldman's and WTN's client family spans a wide spectrum of the private and pubic sector, including entertainment and media industry leaders Turner/Time Warner, Virgin Interactive, Carsey-Werner Productions, Spelling Entertainment/Viacom, the Weather Channel, MGM, HBO, and E! Entertainment, and many others.
Goldman is also a committed and passionate child advocate. In 1999, she designed and delivered an interactive, anti-youth violence curriculum used in hundreds of school districts under the auspices of the U.S. Justice Department.