It's the law.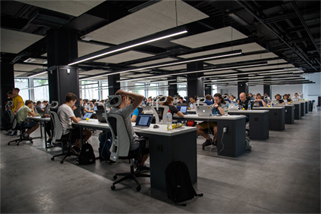 Sexual harassment prevention training is mandatory in California, New York, Illinois, and other states. At Workplace Training Network we will keep your organization up-to-date and compliant with your respective states' laws, and industry-specific training. It has become a high-priority for human resource departments across the country in the era of #metoo demanding a focused, dynamic approach. We offer several delivery options: LMS, Scorm, DVD, Online and Onsite Training. Click here for a FREE trial to experience the WTN difference or call (833) 830-7030 for more information.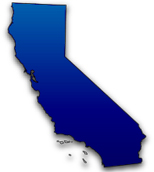 California
We offer both CA AB 1825 / AB 2053 / SB 396 / SB 1343 Manager and Supervisor Sexual Harassment Training, as well as CA SB 1343 Employee Sexual Harassment Training, These riveting courses comply with mandatory training requirements in California.

New York Sexual Harassment Training for Supervisors and Employees comply with mandated requirements. WTN Engaging, powerful, high-impact, course features a high-powered attorney and professional actors in realistic, issue-packed, "prime time" episodes.

Illinois Sexual Harassment Training complies SB75 requirements. Training must be provided to every employee annually and to new hires within 90 days. Every employee in IL must be trained in 2020 and there are financial penalties to businesses' who fail to train.

Connecticut 46a-54-200 requires Employers having 50 or more employees must provide two hours of training and education to all supervisors and to new supervisors within six months of assuming the supervisory position.

In Delaware HB 360 Mandatory Sexual Harassment Training requires that employers in DE with at least 50 employees must provide "interactive training and education to employees regarding the prevention of sexual harassment.

Maine Sexual Harassment Training complies with Maine Title 26, Section 807 which requires employers with 15 or more employees to train all new employees within one year of the start of employment.
Sexual Harassment Training That Will Engage Your Employees!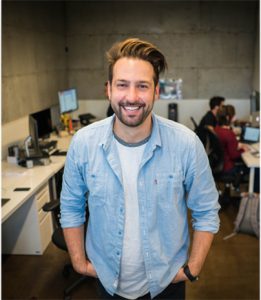 Whether onsite interactive training or an online LMS is the best choice for your organizational needs, you can always expect the highest quality presentation from Workplace Training's Network of team of knowledgeable professionals. Lawyers, actors, writers. educators all work together to provide an interactive learning experience that your employees will not forget.
In today's world sexual harassment training is essential for educating employees on what is acceptable and unacceptable behavior in the workplace, as well as teaching employees how to recognize and respond to various situations that can lead to harassment.
A positive, respective work environment is essential to your organizations success. Don't leave your business vulnerable to lawsuits and unproductive work environments!