Engage Your Employees!
Compliance Training doesn't have to be boring! Workplace Training Network's unique "edutainment" methodology harnesses the power of entertainment to educate your business's employees about sexual harassment, workplace harassment, violence in the workplace, diversity, ethics, code of conduct, and other workplace issues.
Our team of experts and diverse ensemble of professional actors delivers your training online, onsite and on DVD, achieving unsurpassed levels of engagement and retention. Your learners will tune in and internalize the information and concepts you need them to understand re: workplace conduct and laws — and your company will be compliant and up-to-date with required regulations!
The Difference. The Power. The Appeal. The Value.
Our knowledgeable experts at Workplace Training Network will give your team a contemplative, compassionate, and compelling approach to intense subject matters. Your employees will retain critical lessons long after their learner requirements are met. We can honestly say that when you partner with WTN, you will have the best client care and support found anywhere.
The absolute best, most committed and personal client service and support you will find anywhere on the planet
Full compliance with your state mandatory Harassment training requirements
Meets U.S. Supreme Court "Effective Training Standard"
Delivered from your custom, fully branded portal
State of the art Learner and Administrator Interface
Always cost effective! Pricing customized for your budget
Test-your-knowledge quizzes after every module
Printable completion certificates
Printable course materials
Detailed tracking reports
Your learners are part of our conversation
Complex concepts are made easily understandable
Industry-specific versions for Construction, Hospitality, Automotive, College & Universities, Healthcare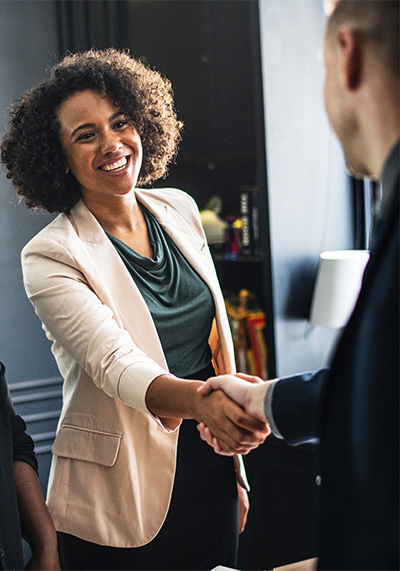 Why We Go Face-to-Face With Our Online Learners
It's no revelation to say that we're living in a digital world. While technology offers enormous benefits, when it comes to how we relate to one another in the workplace, especially when communicating about offensive or unwelcome conduct, face-to-face conversations are essential. Respectful, professional, effective communication between team members is the first line of defense against harassment and other misconduct.
Indeed, the need for face-to-face communication is inherent in the human psyche. Science has shown that from the moment of birth, we are attracted to faces and that this fascination intensifies as we age. And in our communications with others, up to 90 percent of it is nonverbal. The importance of facial expressions, body language, gestures and tone of voice are all important elements of our learning experience which sometimes get lost in our tech-filled world.
At Workplace Training Network we build listening relationships with our learners because it is the most effective way to learn.